Welcome to our website. Check out our daily fresh products. Only the best for our customers.
Our new permanent hours are Tuesday thru Sunday.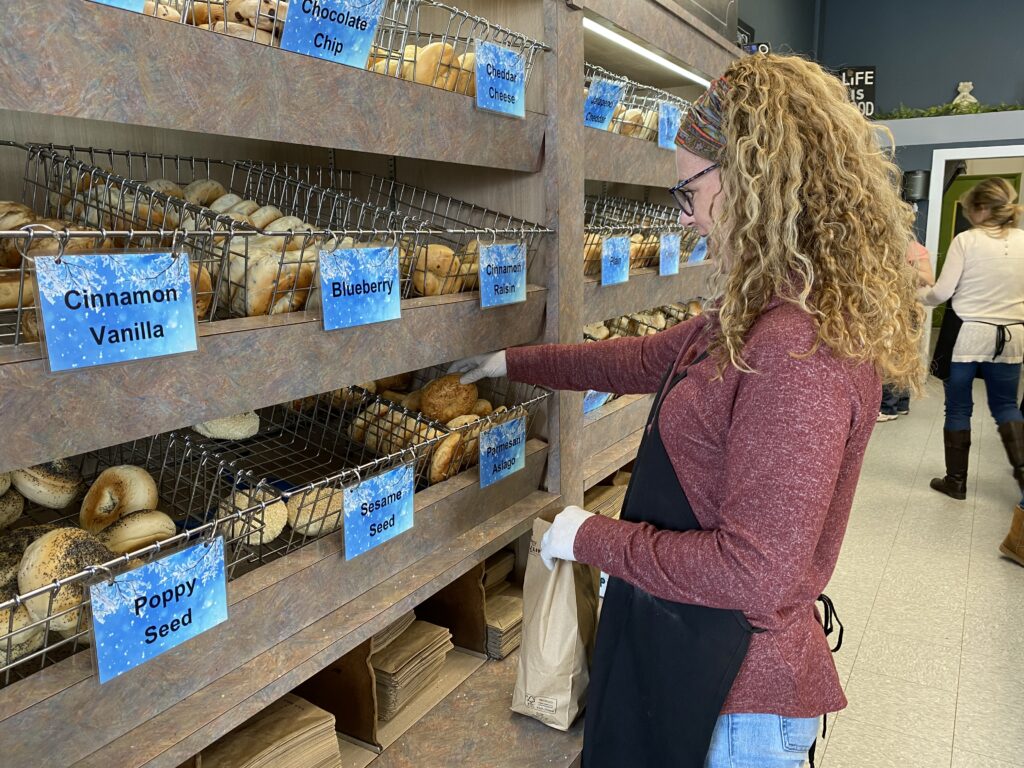 We are 100% committed to quality. From the freshly made bagels to our gourmet coffee.

Shelly Christie, Owner
Welcome to Bagels & Bites
Proudly serving our community and beyond since 1999.
We feature New York style bagels, boiled then baked to provide you with the "real deal" authentic style bagel. Flavors from traditional salt or everything to unusual spinach feta ,jalapeño cheddar, or a sweet cherry flavor. At least 20 flavors baked fresh on premises daily.
We pride ourselves in serving premium locally roasted fresh brewed coffee with rotating flavors daily. Also serving a full array of delicious cafe drinks, cappuccinos, lattes, smoothies, herbal teas, juices, and soda.
Our sandwiches are made with the highest quality deli meats, cheeses, and veggies. We cater to our modern health conscious consumer.
Lastly but most important, we emphasize excellent customer service. Our customers become our friends. A warm, friendly smile. Freshly baked New York style bagels. Delicious brewed coffee. Healthy food choices.
Open 6 days a week. Stop in you won't be disappointed.
Sincerely,
Michelle Christie